While I was a human-computer interaction researcher, I often turned used art projects to escape, inspire, and ground my research, and incorporated inquiries into artistic practices and outcomes into my research.
Drawing for Non-Majors, taught by Kristen Kovak (2016).
I signed up for this course to get a "break" from my research and human-computer interaction coursework, but instead found it to be one of my most challenging and rewarding courses. Below are some selected projects I made for the class. I also discuss the monster vending machine and its influence on my research in the preface of my
dissertation
.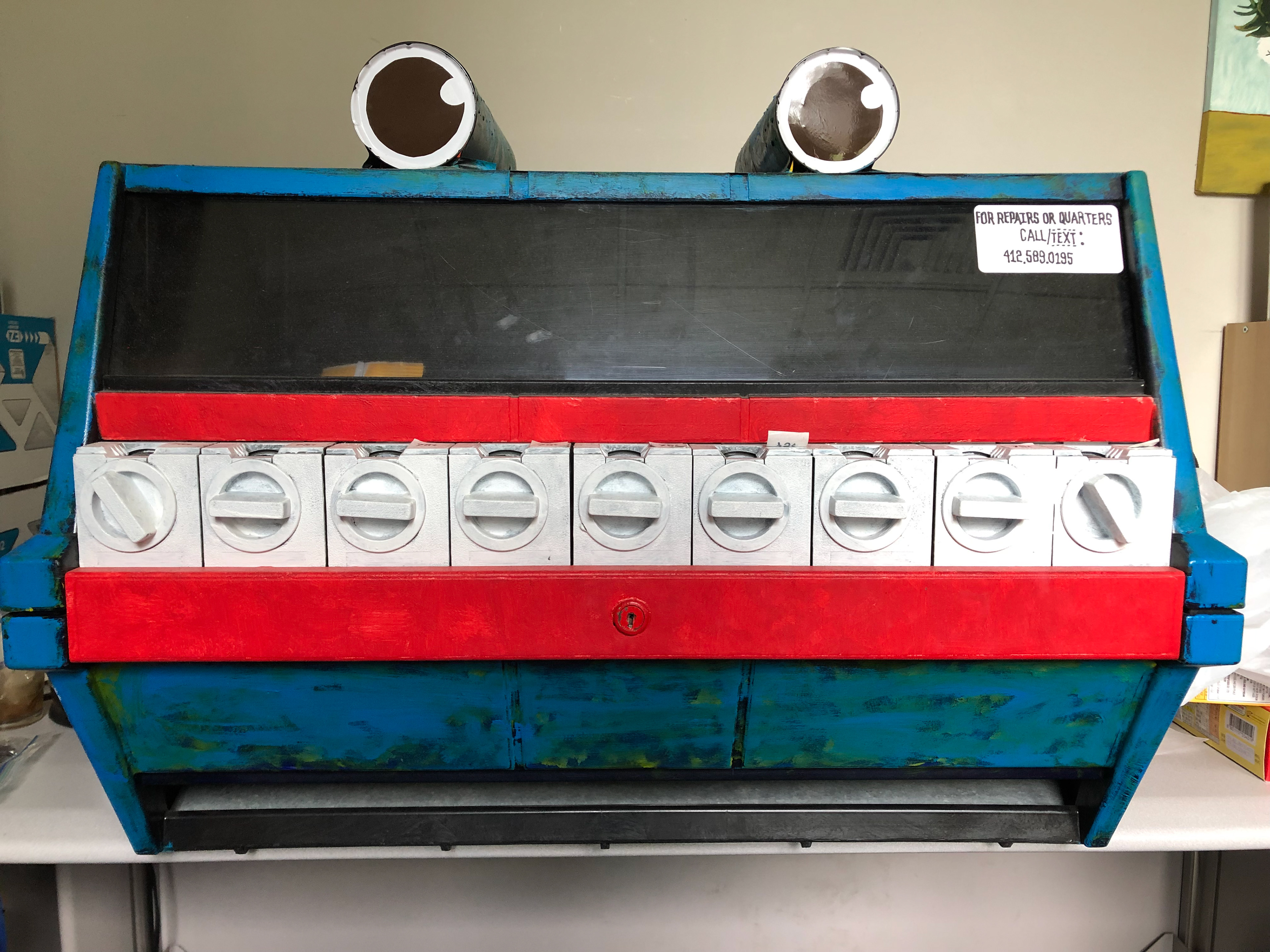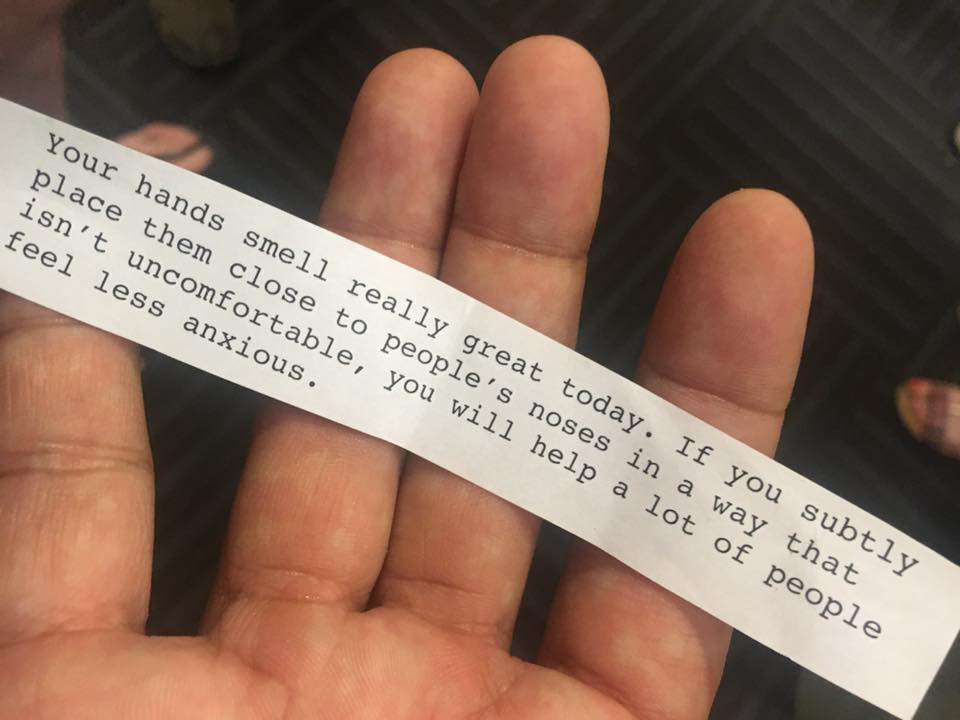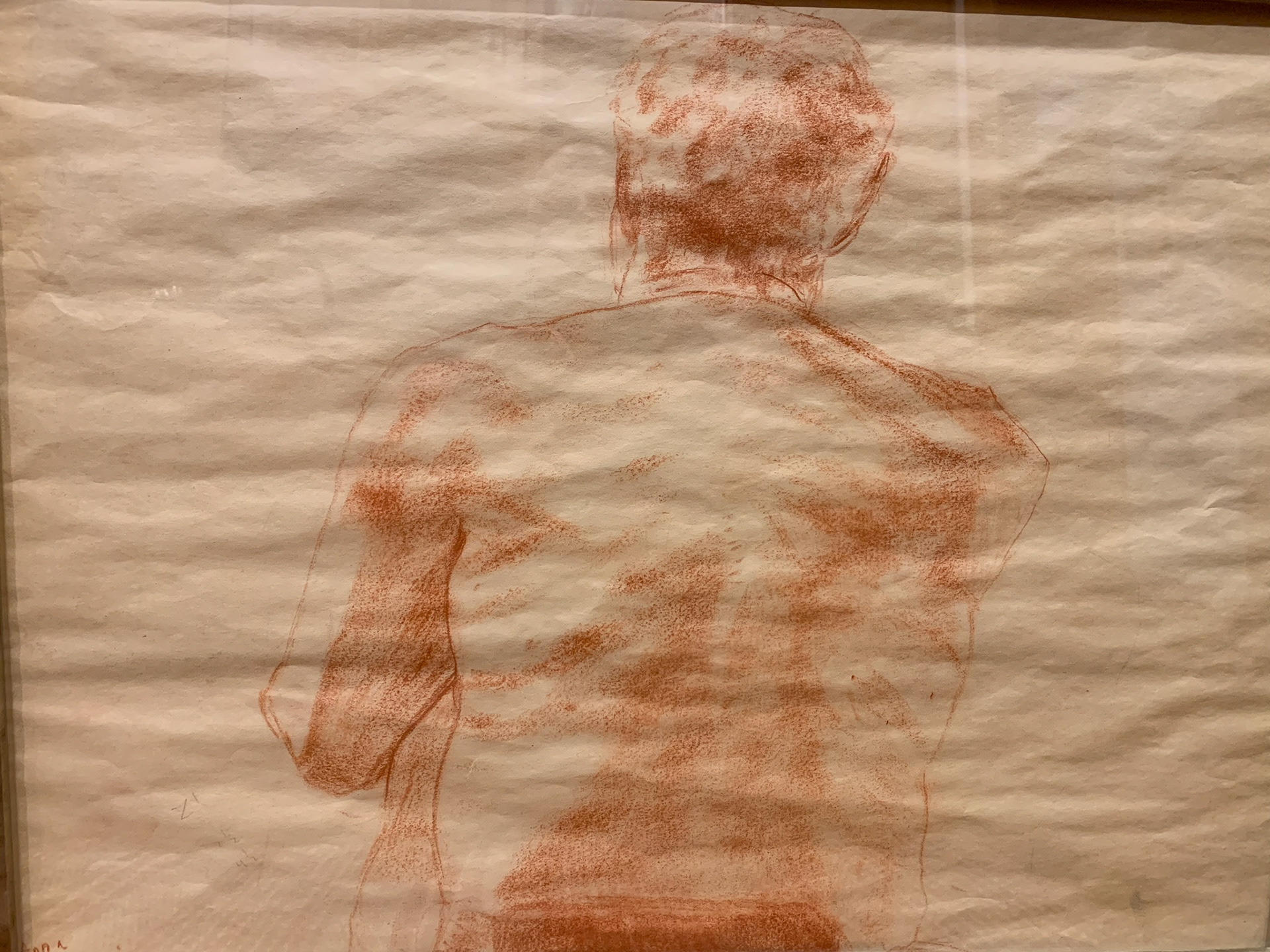 Alien Capture Project (2016).
In this art project, combining email-based interactions, photographic explorations of self-presentation in a semi-fictionalized environment, I role-played an alien contacting and connecting humans with one another in a world in which stories had been "stolen" from us. This piece later led me down a research path of studying self-presentation in online spaces; I discuss the alien capture project in more detail in the preface of my dissertation.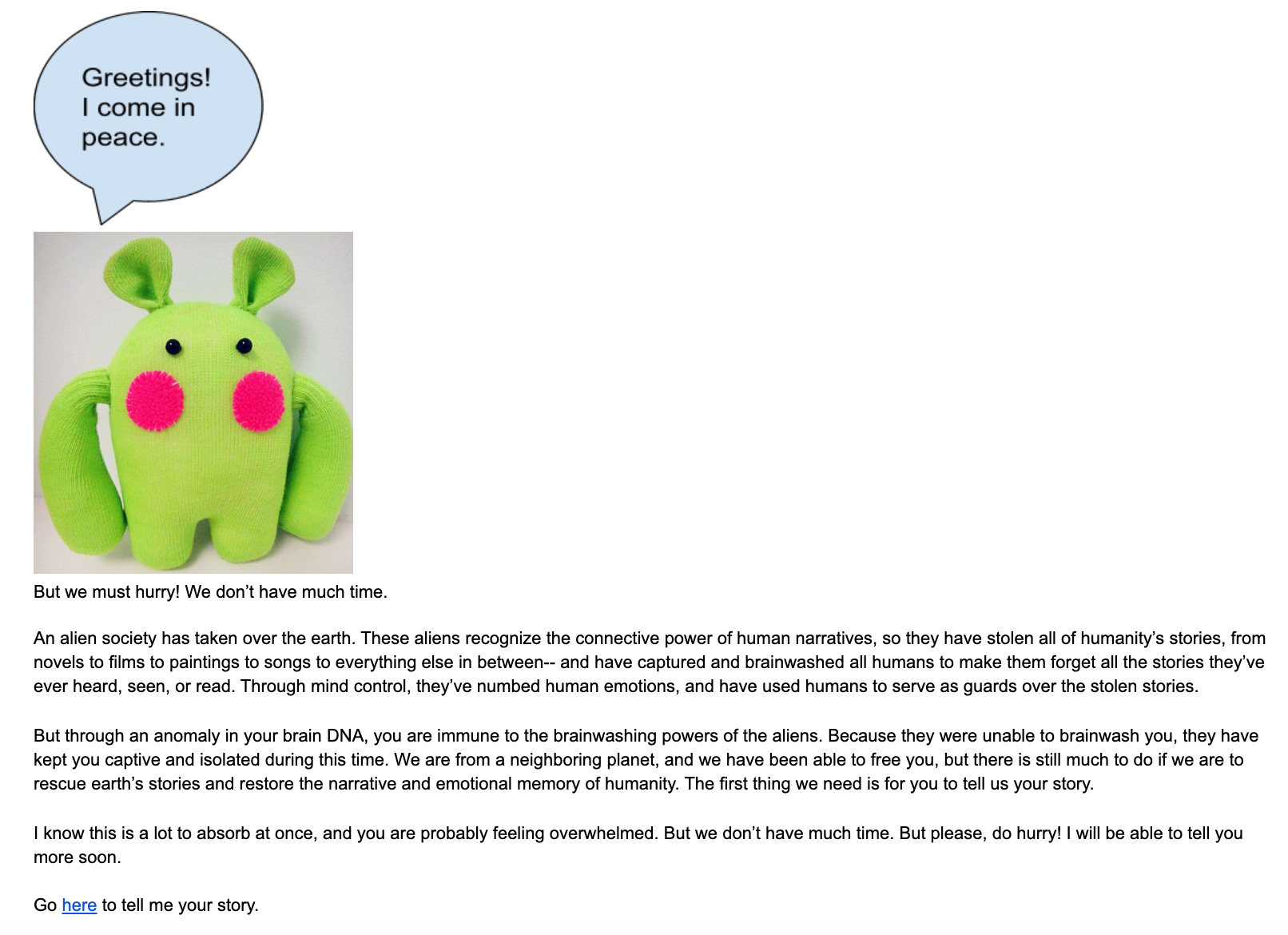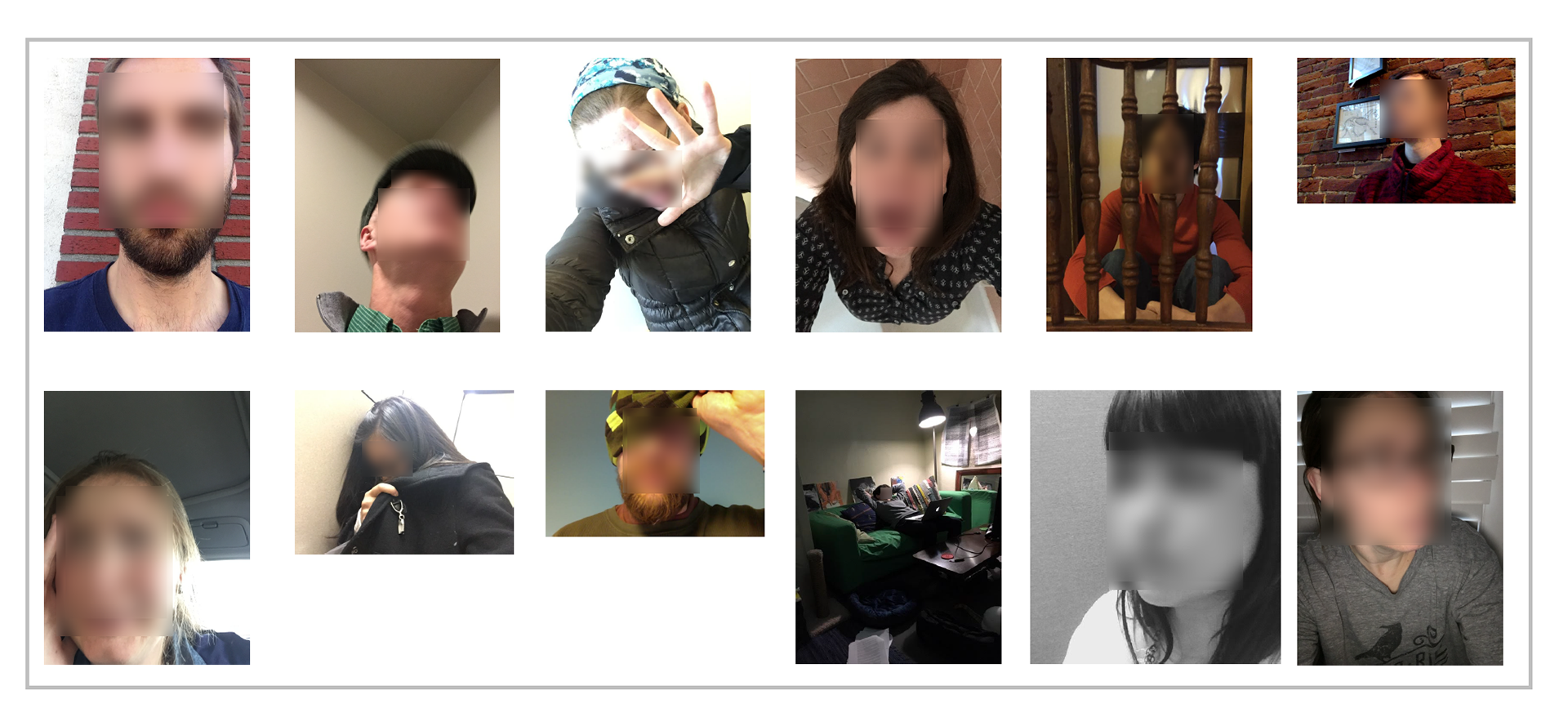 Research projects that investigated the artistic process.